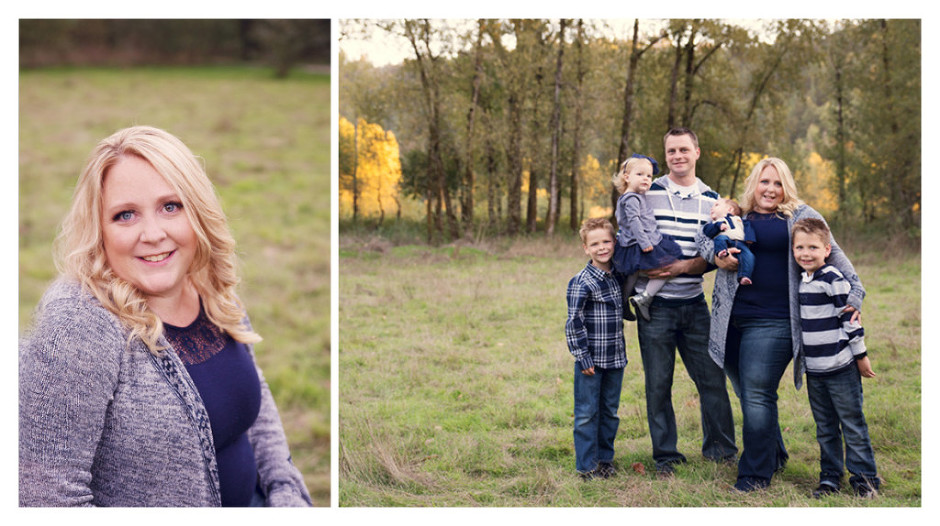 PINIMAGEWelcome to Heather Fitch Photography!
I am Heather, the proud mother of four very wonderful, energetic kids who keep me on my toes. I have been married to my awesome husband Gary, for 10 years.
I have been involved in photography for more than half my life. I started my journey in middle school with my first SLR camera. We were best friends. Everywhere I went, it went too. It continued into high school shooting photos for the year book. During high school I took night classes at Mt. Hood Community College. After high school I went on to Southern Oregon University where I continued photography classes, graduating with a degree in Communication: Photojournalism and a minor in Applied Media.
I am always continually growing myself and my business so my clients will receive the highest quality images. Any chance I get I am reading, taking workshops and attending seminars so that I am up to date on the newest trends.
I LOVE weddings and meeting with engaged couples seeing the love and excited in their eyes and hearing about the BIG day!
Families are another passion of mine. I have a lot of love for kids and I enjoy capturing all their special moments. From their silly expressions, to their acrobatics. From a tiny newborn just brought into this world, to active toddlers learning with every step. Ultimately, capturing family love and seeing that special bond between parents and children. I love being a part of your lives and being able to give you the gift of a lasting memory.
Enjoy the site and I hope to see you soon!